DebbieYost.com
Real Estate, Coaching, living in harmony and creating balanced, nurturing environments through the practice of Reiki and Feng Shui are my passion and focus. I am and will always be a life-long learner. I am blessed by mutually supportive relationships with my loved ones, family, friends, and business associates spread across the globe. Through these relationships I am able to expand and share wisdom I've acquired on my life's journey. Creativity, passion, mastery, integrity, and freedom to live the life I choose are values I hold dearly.
If you are interested in Real Estate or Coaching services, please click on the appropriate link below. The Reiki and Feng Shui link is under development. Please feel free to check back occasionally as I build this area with helpful and interesting information.
Thanks so much for visiting DebbieYost.com. I look forward to connecting with you!!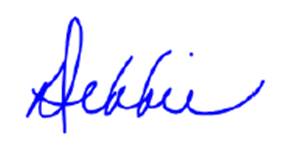 CONTACT: PHONE, FAX, EMAIL AND ADDRESS


Debbie Yost
317 E Cottonwood Lane, Suite C
Casa Grande, AZ 85122
USA
Phone/Voicemail: 1-520-423-8104
Conference Line for Scheduled Coaching Appointments:
1-605-475-4800, passcode 208858#
Email: Debbie@DebbieYost.com